Cable Accessries
Brass Locknuts (PGM Metric & NPT )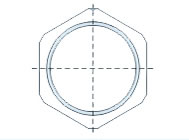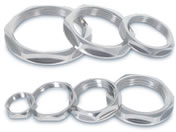 Application
Brass Locknuts are used for fastening glands to the gland plate they are identical material to the gland, corrosion effects are minimal.
Feature
With ISO metric thread, the lockouts can secure the brass cable glands to a gland plate.
EMC
With ISO metric thread with cutting edges to cut through paint layers or powder coatings, for optimum contact
Material
Brass BS 2874 CZ121 Pb3 Steel, Galvanized Aluminium Alloy (BS 1476)
Thread Option
ET NPT BSP BSPT PG
Plating Option
Chrome; Nickel; Tin
Brass Earth Tags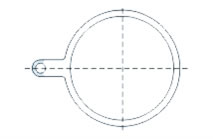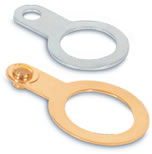 Application
Installed between the gland entry & equipment, providing an earth bond connection.
Feature
Produces an earth bond connection for electrical continuity.
Material
Brass BS 2870 CZ123 lead.
Type
With Brass Screws & Washers, Plain Hole.
Plating Option
Nickel; Chrome Zinc; Tin.
Material
Brass.
Shape
Available in many shapes & thickness in all sizes, can be coated or plated to customers specification as mentioned
Hexagonal Reducers & Stop Plugs

Application
Reducer allows a PG threaded gland to be terminated in enclosures with different entry thread form (ET NPT BSP BSPT).
Feature
Reduce the entry thread diameter of enclosures.
Material
Brass BS 2874 CZ121 Pb3
Finish
Electro nickel plated
Thread Option
Metric (ISO) ET NPT BSP BSPT.
Plating Option
Chrome; Zinc; Tin.
Material
Brass casting BS 2874 aluminium alloy & galvanized steel.
Application
Stop plug may be used to close thread entries as a means of sealing & stopping unused thread entries in flame proof enclosures.
Ingress Protection
IP66 (with Nickel Thread Seal); IP68 (3 bar-with Nitrite 'O' Rings)
PVS Shrouds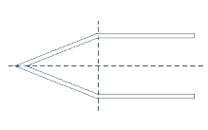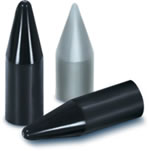 Application
Push on shrouds are used to minimize the risk of dirt or foreign substances gathering on the cable gland body, and/or point of cable to a gland interface.
Feature
For all types of gland applications to provide additional protection & enhance the IP rating of the gland termination.
Material
PVC DIP moulded (Black)
Operating Temp
PVC DIP moulded -20 to +100℃ 
Injection moulded -20 to +80℃
Star Washer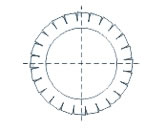 Application
The serrated lock washer with external teeth for cable glands
Material
Available in Brass & Stainless Steel & Steel
Size
From M 20 to M 63
Seals & 'O' Rings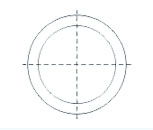 Application
To maintain the IP rating between equipment & cable glands, it may be necessary to fit an entry thread sealing washer at the gland entry interface
Material
Nitrite Rubber & EPDM
Options Material
PVC (Black); Silicon (Orange); Polyamide or Nylon (White); Red Fiber.